5 Benefits of Using a St George Sellers Agent when Selling a Home
Selling a home can be a tedious, stressful job that can be a lot easier with some help. If you are looking to sell a home in St. George and the surrounding areas, a St George sellers agent can be a big asset. A seller's agent is a real estate agent that specifically represents the seller of the home. The seller's agent will often manage the listing of the home and can assist the seller in many ways.
Setting the best price
Although it often may seem as though a real estate agent simply shows houses, when you are selling a home, your seller's agent does a lot more, and much of it is behind the scenes. Your agent will help you to price the home appropriately. Your St George sellers agent can conduct a Comparative Market Analysis or CMA for your property, which will determine your home's value in current market conditions. This expert advice will be useful in putting your home for sale at a relevant and appropriate price. Someone with industry experience knows how to get you the most for your home, while not scaring off any potential buyers.
Staging and presentation of the home
A St George sellers agent will be a great tool in presenting your home in the most desirable way. The agent should be familiar with current trends in landscaping, colors, and finishing touches. Your agent should also be well informed about which amenities are going to draw the buyer so that those things can be highlighted within your property. From curb appeal to staging the home with décor, an agent can offer tips on how your home can make the best first impression when it is shown.
Marketing the home to buyers
A good portion of the work in selling a house is marketing it so it is visible and attractive for those in the market to buy. Your St George sellers agent will put up For Sale signs, put ads online and perhaps in the newspaper or local real estate magazines, and perhaps distribute fliers to get the word out about the available property and its amenities. Your agent will also manage the showings of your home or property, managing scheduling, open houses, and interacting face-to- face with all interested buyers. Buyers often appreciate dealing a personable, informed professional as they navigate through choosing a home.
Marketing with other St George Sellers agents
As a part of marketing your home, your St. George seller's agent will have access to Multiple Listing Service, or MLS, which is an online tool to help ensure your home is visible to the widest audience possible. An MLS showcases properties from many sellers, so it likely shows the greatest variety and selection that buyers can shop from. Your agent will make sure that your home is marketing wherever buyers and agents are looking. Many agents' most powerful tool is networking and listing with other agents.
Handling negotiations and paperwork
Once an offer is made and it comes time to close the deal, your seller's agent will work as your representative in negotiations. A real estate agent works largely as a messenger and manager to handle the business of counter offers and contingencies. Your agent will handle all paperwork from initial offers to closing documents. He or she has the knowledge of the clerical side of things, so you can relax and let them get everything done and filed. You don't have to be a pro with legal documentation and real estate market standards because your seller's agent is an expert.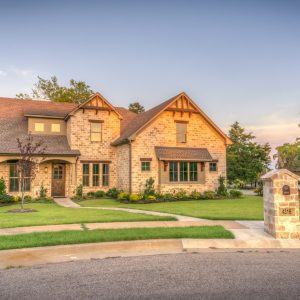 Holiday Resort Realty
St George Sellers Agent
Article by Clear Content Marketing