Should I Rent a Condo or Townhome?
The condo vs townhome dilemma has been going on for years. Renting either one can provide you as the renter with the best of both worlds—you will enjoy some benefits of a spacious single family home and some benefits of a low-maintenance apartment. Most townhomes or condos are in communities of many others. They are generally attached to each other, qualifying them as multi-family rentals, but they are often each individually privately owned. You will likely get yard work and outdoor maintenance done by the Homeowners Associations for the townhome community, but you will have the individual attention of your landlord when it comes to maintenance issues within the home. Your landlord may own or manage a few of the townhomes or condos in your area, but it is unlikely for one property management company to manage an entire community of condos. Because of this variety of benefits, you may find a townhome or condo to be your best option for your rental in Saint George.
A town home or condo is likely to be larger and more spacious than an apartment. It will likely have a basement or attic, and perhaps a garage. If you are looking for more storage space without worrying about your own yard maintenance, a condo may be the perfect compromise. Because of this additional square footage, a condo or townhome will be more costly than most apartments. It may be a great option for new families or roommates.
A great benefit to renting a townhome or condo in Saint George is that a condo community like has the amenities of an apartment complex, like a pool or fitness center. The cost for these amenities is included in your rent or HOA payment. A townhome can offer these social aspects for renters while still providing space and privacy for an affordable price. You can also choose a townhome with two stories, or a condo with no stairs, depending on your needs.
If your family is looking for a combination of the benefits of apartment living and living in a suburban residential neighborhood in a single family home, a townhome or condo community may be the perfect option for your lifestyle. There are a variety of rental types in beautiful St. George, and a condo or town home is the perfect fit for a variety of renters in different situations.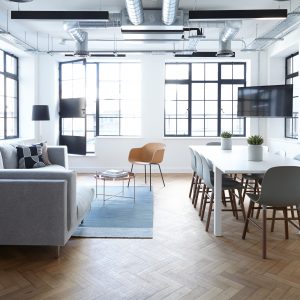 Condo vs Townhome