Vacation Rentals in St. George, Utah
If you are looking to make a lifetime of beautiful memories for your family during a quick and comfortable getaway, vacation rentals in Saint George may be the perfect choice for you. Saint George is a place that is warm all year, and is full of luxurious rental opportunities. It is the perfect escape from the cold, snowy winters of Northern Utah and surrounding areas. Enjoy outdoor swimming, hiking, golfing, and many other activities at many rentals during most months of the year.
Saint George is the centrally located near many beautiful and breath taking outdoor attractions. We are just 50 minutes away from Zion's National Park, where guests can enjoy hiking, biking, canyoneering, rappelling, and sightseeing. With its majestic red cliffs, blue skies, and stunning views, Zion's is something you don't want to miss. Other attractions within driving distance of St. George include Bryce Canyon National Park, Grand Canyon National Park, Snow Canyon State Park, and of course, Las Vegas, Nevada. You will not run out of things to do and see if you make Saint George your vacation destination.
Regardless of your group size or price range, Holiday Resort Reality can help you find the vacation home or rental that is right for you and your budget. Renting a vacation home is easier that you might think. Once you find the vacation rental that works for you, you will likely pay a security deposit that will cover cleaning of the rental, and sign a lease agreement for the term of your vacation stay. The cleaning portion of the deposit is usually non-refundable and is a standard protocol to keep the rental in great condition for all guests. You may pay an additional deposit amount for incidentals or damage. You will usually be asked to pay for the rental in full 30-60 days prior to your stay, but policies of each management company are different. This policy is to ensure that you are committed to stay at the property for the duration agreed upon, and then it will be held for you and your group. At that point, you are ready to pack your bags and get read to relax and enjoy!
Each vacation rental will have different amenities and cleaning policies. Some may have housekeeping services, and some may not. Be aware of these policies so that you can receive all of your deposit back when the time comes. Many vacation rentals will have full kitchens with dishes and toiletries for you to use. Be sure to wash your dishes or do laundry for your group if it is part of your lease agreement before you finish your stay.
A vacation home in Saint George can allow your group the privacy and space that you prefer to make your vacation as enjoyable as possible. It is a great option for extended stays, large groups, or those that want to stay in suburban or desert areas to get a real feel of the beautiful St. George community.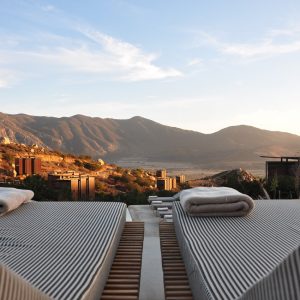 Vacation Rentals in St. George, Utah
Vacation Rentals
HolidayResortRealty.com