What to do if You're Upside-Down on Your Investment
If you owe more money on your property investment than it is worth, you are drowning in an upside-down investment, otherwise known as being "underwater." Don't beat yourself up too much; no one can predict the future. If you purchased your home before 2007, this can easily happen to you. You have a few options. More options are viable as long as your lender hasn't filed a Notice of Default on your property. If an NOD has been filed, it is best to consult an attorney as you make your decisions about what to do next.
If you are still making on-time payments to your upside-down investment and no NOD has been filed, there are things you can do to improve your situation. If you want to stay in the house for many years, or can continue to make the payments comfortably on it, it is preferable to just wait things out. Your St. George property will gain value again over time, and your investment can likely again be profitable. But there is no guarantee about how long it might take to wait for an increase.
You can also apply to refinance the home. It may be hard to do until some equity has accrued, but it is an option to look into. A loan modification is also a possibility—it will reduce your mortgage payments for a limited time. However, a loan modification will not address the bigger issue, which is the negative equity in your home. But it will allow you to keep the home or stay in it if that is your goal.
Another great option is to rent the home out! Even if you didn't buy the home as an investment property, renting it to a St George tenant can likely cover your mortgage and other expenses, while you live somewhere a bit less expensive while riding out the slump. Be sure to check online or with your St. George real estate agent about whether current market rental rates will cover the expenses you require in order to proceed with this option. Also, consider whether you are willing and able to be a landlord, and look into a property management company to help you out.
Most investors' final resort for their upside-down investment is a foreclosure or walking away from the investment or home. Foreclosure should be avoided if possible since it will negatively affect your credit report and score for 7 years. But if all other options are exhausted, you might find it best to walk away from an investment that isn't worth it and start fresh.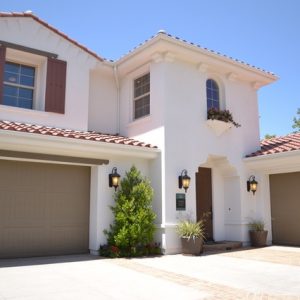 What to do if You're Upside-Down on Your Investment
Upside-Down Investment