5 Most Frustrating Things Landlords do to Tenants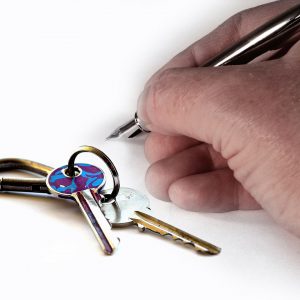 The mere mention of the word "landlord" causes some people stress and even anger. Some landlords are truly terrible, but very often St George landlords are reasonable and kind and want to work things out with you for the best result available. If you are a real estate investor with a property or properties that you plan to rent out, this list will help you understand what not to do. If your tenants are happy, you are at a great advantage in the property management game. Happy tenants are more likely to pay on time and communicate better if an issue comes up that causes rent to be late. Happy tenants also will often treat the property as though it is their own home, instead of trashing it. Happy renters will also let you know about anything in or outside the property that needs your attention and concern. Keeping your tenants happy and loyal is almost like an extra insurance policy on your investment. Here is a list of landlord no-no's that you can make sure you avoid if you want your renters on your side.
1. Invasions of privacy
There are many laws and codes in place to protect renters and St George landlords as well. These codes often protect the landlord's investment, and the renters' privacy, safety, and wellbeing. Landlords who enter a rental property without notice (usually 2 days notice in Utah) are in specific violation of these codes. While most St George landlords follow this guideline and provide notice for any visits or inspections, there are a few landlords that may violate these rules, especially for privacy. The worst landlords out there have been charged criminally for instances of spying, going through mail, even removing the doors and windows of a rental so the tenant could not comfortably stay, due to like of privacy and security. One nightmare landlord in New York was sued for viewing videos recorded from cameras installed in each bedroom and bathroom of his rental property. While that is an extreme case, it is good to know that you can reference landlord/tenant law in Utah at any time online, and make sure you are following the proper protocol.
2. Neglecting maintenance issues
Landlords generally hold the responsibility for managing repairs and any maintenance concerns on their rental property. These tasks can range from replacing furnace filters to handling lawn care and landscaping. St George landlords are largely accessible and reliable for taking care of maintenance issues, but there are the few exceptions when something was broken or worn out can really get under a tenants skin. If a tenant has to call more than once to get something emergent fixed, that can be a huge hassle. A good landlord needs to be available, and have the right, knowledgeable people on hand to get things back in working order. If you don't have a maintenance person employed on staff, you can use various sub-contractors when problems arise. As a landlord, it is wise to have relationships with a painter, plumber, carpet cleaner and/or layer, HVAC installer, and appliance repair person. You can get good recommendations for all of these roles online or by talking to other property owners in the area. A landlord that is unwilling to take on the regular maintenance of a property outside of his own home should not be renting it out. Good St George landlords also help prevent maintenance issues by keeping things in good repair as tenants turn over. If things are maintained when timely, a rental property investment can stay livable, comfortable, and profitable for years to come.
3. St George landlords charging unfair rent prices
Some landlords will raise the rent to an unreasonable level just to force renters out. St George landlords might be looking either to sell the place or rent it to someone who doesn't mind paying a little more. Either way, rent prices need to fall within a reasonable range for the property's worth, and the price of rent can never be changed while a tenant lives in the property without correct notice. In Utah, tenants usually need 30 days notice, but more is definitely appreciated, especially if the tenant can't afford the new price and needs to move. Even with notice, it is best to warn tenants when they sign the lease that the rent is subject to a slight increase (usually 5-8%), not more than once a year.
4. Attempting illegal eviction
Landlords are not able to evict renters faster than the legal due process, but sometimes they will try. Some St George landlords may go the route of making everything as uncomfortable for the renter as possible, so they will move out faster and voluntarily. If circumstances warrant that a renter is evicted, be sure to check local legal protocol for eviction. Generally, you need to provide notice, and also file the eviction with the court
5. Discrimination
Utah law prohibits landlords from disqualifying tenants from renting based on race, religion, gender or sex identity, veteran status, and other protected identities. If any St George landlords to discriminate based on these things, they can face losing their rental license or even criminal charges. It is wise to have a list of qualifications for renting your property set up beforehand. If you choose to deny someone's application to rent, you can refer back to the requirements you have communicated, or often, simply let them know you chose another candidate. Offering any personal reasons can really damage your income and reputation as a landlord.