Should I Build a Home?
If you are shopping for a new house, it may be tempting to consider home building so that you can customize everything that you want inside and out. However, building a new home does not offer the same convenience and speed as buying an existing house. Not only do you have to find the land, which will very likely not be in an existing neighborhood, you also have to factor in the time to find an architect or builder, and choose every element of the new home. Joining an existing development can streamline the process, though it may limit your choices in other areas. You also need to worry about systems, such as whether the land gives you access to water and sewage, or requires a well and septic system, along with any environmental and other permits. An experienced real estate agent in St. George can help to advise you on all of these matters.
The big advantage to home building is that you get exactly what you want. For many, this factor alone is enough to choose building over buying, but there are other advantages, too. A new home is also more energy efficient. Better efficiency is good for the environment and can save you money on your utility bills each month. Another benefit to building a new house is that it may literally be better for you. A new home won't have mold, pest, or asbestos problems and is better for your health.
Even though the upfront costs of home building can be higher, it may be a better investment. If you end up selling your home, a new home will be more appealing, especially if it is energy efficient. In addition, a new home will require fewer repairs and less maintenance, which can save both money and time. You will also have a warranty for a certain number of years on your new home, and that can save money for repairs.
There is also a special emotional connection that comes from home building your own house. You are part of the process from start to finish, and no one has lived in the home but you. You are able to customize all of the features to your specific tastes and needs and feel that the home is really yours.
The biggest drawbacks to building a house tend to be the higher costs and the longer timeframe for closing and move in, both of which can increase throughout the home-building process. That said, you can limit the risk that your house will go over budget or take longer than you expected by working with a reputable builder and having a good contract in place. You can try a lump-sum contract to avoid additional hidden costs throughout the process. A lump-sum contract specifies a fixed price for construction, putting the risk of extra costs on the builder instead of the buyer. If you're buying a builder home, be sure that everything you need is included. In addition, to save both money and time, maintain good communication with your builder and make sure you are happy with the design/specs before the build begins. It's not good for you or your builder if you change your mind about the color of the granite countertops after they've already been installed.
As an experience St. George real estate professional can tell you, building a home can be a long and costly process. But the benefits of energy efficiency, increased value, and emotional ownership may outweigh the risk.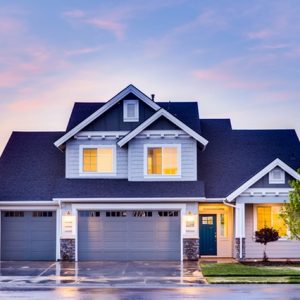 Home Building