Should I Buy a Foreclosure Property?
Foreclosures are a major part of the real estate market in all communities, and that is not all bad news. It's actually a good sign for these markets because it means the housing is starting to turn around. It's also good news for bargain hunters and homebuyers who want to get a cheap house. Anyone looking to invest in property in St. George has likely considered purchasing a foreclosure property to get ahead. If you're planning to buy a foreclosed home, though, there are some things you need to know before taking the plunge.
First of all, if you're new to the foreclosure property market, don't buy through a foreclosure auction! The process has risks that can trip up even seasoned investors. Prospective buyers can't inspect the home to determine if there's any damage — highly likely if the house has been vacant for a while — or find out if there are any senior liens (such as outstanding taxes still owed on the property). A purchase could turn into a load of expensive repairs or debts
Another thing to consider is the current/former owner of the home. If the homeowner who defaulted is still living in the home when the auction takes place, the buyer has two potential problems to worry about: evicting the former owner, and the potential for vandalism. Evicted homeowners do purposely leave the home damaged, which is expensive and annoying for you. In an auction, you also have to pay cash, and very few buyers are able to do that.
A better bet is to look for homes that are owned by the bank. The bank or lender is required to pay off senior liens like back taxes, you won't have to kick out anyone living there and you'll be able to inspect the homes for damage and figure out how much you'll need to set aside for any repairs.
When buying a foreclosure property, remember to factor the cost of any necessary repairs into your budget, since foreclosures are generally sold "as-is," without the former owner making repairs for the sale. Some foreclosures may be vacant for months and be in pretty bad condition. The bank that owns the title isn't going to make needed repairs for you before the sale, and it's unlikely to lower the price to compensate you for repair expenses you'll incur. Just be aware that you will save on the purchase price, but likely spend more to get the home back to good condition.
It may be a risky investment, but a foreclosure property is a great way for a first time homebuyer or seasoned investor to get into a property investment in St. George.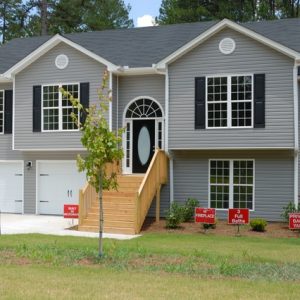 Foreclosure Property