What Fix-Up Jobs are Worth It?
Whether you are selling a home, or looking to rent it out as an investment property in St. George, it can be difficult to decide which home repairs and improvements will help to increase value and profit, and which will be a waste of energy and money. Some general guidelines from expert investors can help you to decide where to spend your valuable cash when tackling home maintenance and improvement projects. Some fix up jobs are certainly worth it.
First of all, it is important to know the real estate market in your area. If every home or rental is getting filled as soon as they become available, you may not have to spend too much on repairs to get your home sold. You can consult with a local real estate agent to see what the market is like. If homes are staying on the market for a long time, you will need to do more to promote your property and impress buyers with the quality you are selling.
You will also want to check out other similar homes in your area. If comparable homes are in better condition, you have some work to do. You don't need to make your home like every other one out there; uniqueness is a selling point as well. Just make sure there is something about your property that will make all buyers pick something else, like destroyed carpet or an off putting smell.
Immediate repairs that should be consider first when selling or renting are things like broken appliances, plumbing issues, cracked paint or flooring, and electrical problems. These are going to turn off buyers immediately. Certain items need to be replaced and repaired with regular wear and tear. If those things are not taken care off, buyers will worry that there are bigger problems below the surface. Don't let a leaky faucet make you look like a neglectful owner. As a property investor, if you take pride in your investment, you are more likely to get quality tenants and a better return.
A final factor to consider heavily when deciding whether to do a repair is determining how much you will have to decrease your pricing if you leave the problem unfixed. If a lower rental payment to compensate for old appliances won't give you the cash flow needed to make your St. George property investment profitable, make the fixes.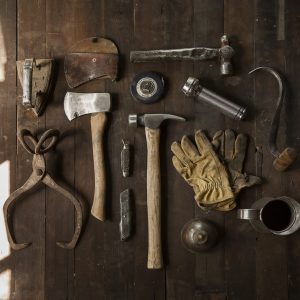 What Fix-Up Jobs are Worth It?
Fix Up Jobs
HolidayResortRealty.com