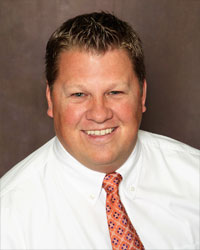 Yale Morby is the Principal Broker of Holiday Resort Realty and Development and has been selling real estate for more than 17 years. He took over the broker position from his father, Jeff Morby, back in 2011. Because of his dad's love for the community, and his example in strong ethical and moral values,
Yale is able to follow in his footsteps and keep Holiday Resort Realty going strong. Yale takes great pride in what his father has built, and will continue to maintain the reputation that Holiday Resort Realty has been known for, for over 30 years.
Yale was born and raised in St. George, and has watched it become the successful community that so many people now appreciate. Yale has served the Southern Utah real estate community in many ways; he served as the Washington County Board of Realtors President, Vice President and has been a member of the Board of Directors. He has also served on the MLS Committee, and is now currently serving on the Professional Standards and Ethics Committee. Each of these positions has given Yale an opportunity to learn more about real estate and the direct effect is has on St. George and its growth.
Yale and his agents want those looking to buy or sell in the Southern Utah community to recognize Holiday Resort Realty as a family business that strives for honesty, integrity, and being able to offer clients the best possible service in St. George!
Cell: (435) 229-2472
Email: ymorby@hotmail.com