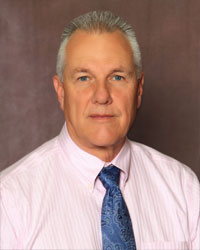 Personalized Service in buying or selling Real Estate Properties in St. George and surrounding Washington County.

 Ken is a top producer since getting Real Estate License in 1983. Ken has developed and sold over 400 residential properties in the last 13 years. He consistently leads the market in knowledge and sales. He was instrumental in developing Bloomington Lane, Country Lane, Chancel Cliffs, Eagles Landing, Hill Rise Circle, Sliver Stone I, II, III, IV & The Links. He continues to seek opportunities to develop and improve the Green Springs area and other prime locations throughout St. George.
Ken, along with fellow agent Brady Breinholt, have been helping people buy, sell, build & develop property in Washington County for over 34 years. They have worked with over 15 builders in designing, building, and selling homes. So when you are looking to build your dream home, let them help you find the perfect location and design to meet your needs. They have the experience to make your next purchase or project a success!
Cell: 435-632-1830
Email: kennethgraff@yahoo.com