What Concerns Can I Expect When Dealing with Renters?
Many homeowners that want to invest in renting their properties are nervous that having renters will just be too much hassle. Well, there are a couple of ways to look at this. Having an investment property with renters to take care of will be more work than not having one, but it will also present a much greater reward. As long as you dealing with renters effectively, or use a trusted property management company in Saint George, the financial return can far outweigh the investment of time, energy, and expense on your part. Being successful in managing a rental property is just a matter of managing risks, and foreseeing risks as much as possible.
A majority of the risks or expenses you will run into while dealing with renters are repairs and maintenance to your property. If you have a high turnover of renters on your property, you will have regular costs like cleaning, carpet cleaning, changing AC filters, touching up paint on the walls, and making smalls repairs like replacing light and plumbing fixtures occasionally. With long-term renters that are well-screened beforehand, and that take great care of your rental property as though it were their own home, you will still need to do regular checks on the property to make sure all electrical, HVAC, and appliances are working well for them. You will want to replace appliances when needed to keep your property in desirable condition. (How often to replace each appliance.)
It is also recommended to replace carpets every 5-10 years (depending on the quality of carpet and the frequency of foot traffic), and linoleum or vinyl flooring every (how many) years. If you are keeping your rental property in great condition, and responding to any maintenance requests from your tenants quickly and efficiently, your tenants will most likely want to stay with you for a long time. They will be cooperative and considerate in most cases. You may want to partner up with a property management company in your Saint George area to make sure you are the best landlord you can be to your renters.
A Saint George property management firm can also help and advise you when create your lease agreement. An agreement like this protects you and your renters. Having a solid lease agreement that outlines what repairs and maintenance or cleaning costs will be charged to the tenant is in your best interest. If the renter understands the agreement and signs to it (which is completely vital before renting out your property), you are spared a lot of potential headache down the road if any issues should arise. You can refer to the lease agreement to answer many questions that your renter may have. Most often times, questions about house rules, fees, or any other information is all in the lease agreement, and the renter can refer to it anytime so that both parties are clear. Having a well-written and thorough lease will be your best friend in dealing with your renters.
Occasionally, you will have renters that disregard some part of the lease agreement, and do not care to follow the rules of renting your home or property. They may have a pet when not allowed, they may default on their rent payments, or they may break a rule of the community your property is a part of. In these situations, a simple reminder/warning letter can solve the issue. You can also charge a fee to their rent bill, or from their deposit for breaking the rule or causing damage. These warnings usually take care of things with most reasonable people. If the situation becomes more severe, you may need to evict the renter with local legal help. Holiday Resort Reality can answer any questions you have about the eviction process, and assist you with managing your property in Saint George.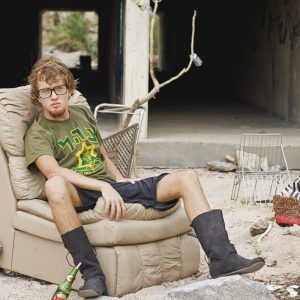 What Concerns Can I Expect When Dealing with Renters?
Dealing With Renters
HolidayResortRealty.com