[av_textblock size=" font_color=" color="]
5 Benefits of Using a Real Estate Agent when Buying a Home
Expertise and Education
When buying a home, many people find it most useful to us a St. George buyers agent to add knowledge and skill to the process. Although many people may be able to buy and sell a property on their own, using online resources and traditional simple marketing, many have a much easier time getting things done with the help of an expert. A real estate agent has the time, training, and resources to give plenty of attention to your purchase. Most people don't have the time to devote many hours to house-hunting, but the time you can devote will be multiplied in effectiveness by using a St. George buyers agent.
Knowledge of Market Conditions
A St. George buyers' agent will be up to date on the current market conditions and trends. As rates and pricing change in the local area, a real estate agent will be the first to feel the difference. They will also be able to trace and understand the cause of the change. This knowledge can often help predict market conditions in the short future as well, to a reasonable extent. Your agent will help guide you about buying now, or if rates are predicted to continue to drop soon. Having this expert advice on your side can really make a difference in maximizing your investment in St. George property.
Industry Relationships
A real estate agent that is well established in St. George will be able to offer homebuyers the benefit of longstanding relationships in the community. These relationships can be useful when obtaining financing, planning construction or remodel work, or finding additional properties as your search continues. Many buyers find that having networking relationships in the industry is a major perk to using a St. George buyers' agent. A buyer may have all the time and money in the world, but often only an agent knows exactly who is the right person when you need to get things done. You can benefit from years of networking by just hiring the right agent for buying your home.
Price and Negotiation Skills
A St. George buyers' agent will be a major asset when it comes to getting a great deal on your home purchase. An agent has experience and practice in price negotiation with sellers. They will also have their finger on the pulse of current prices in the industry, so they will know what a reasonable price is for whatever property you are looking for. An agent will also have experience with the etiquette of putting in an offer and countering if needed. By using a St. George buyers' agent, you will have a knowledge representative with your best interests in mind, saving you the stress and hassle of researching pricing. Your agent will make like easier on you by dealing with negotiations as a part of their everyday job, so you can continue your busy life, and still get a great deal.
Handling Paperwork with Ease
Although some people may feel comfortable house hunting and negotiating on their own, very few could file closing paperwork for a property purchase without the assistance of a St. George buyers' agent. Your agent knows how to deal with your paperwork, licensing, taxes, and other clerical steps that you will need to be done to buy your house. An agent should be detail oriented and well-informed to make sure that all of your i's are dotted and t's are crossed. You won't have to stress about the little things when you use a buyers agent.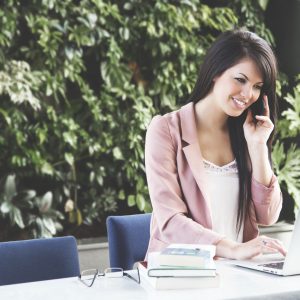 Holiday Resort Realty
Buyers Agent
Article by Clear Content Marketing
[/av_textblock]